Go Inside KruegerBooks.com,
Go to Signature Examples Page
Signature of Thomas Handforth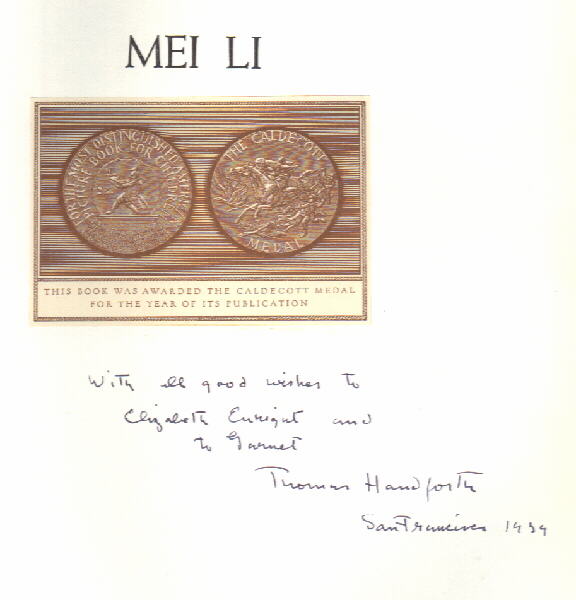 With all good wishes to
Elizabeth Enright and
to Garnet
Thomas Handforth
San Francisco 1939

This wonderful Association Copy was signed by Thomas Handforth and presented to children's book author / illustrator Elizabeth Enright at the Newbery / Caldecott Awards Ceremony in San Francisco. Handforth won the Caldecott Award for Mei Li in 1939 and Enright won the Newbery Award in 1939 for Thimble Summer. "Garnet", to whom this book is also inscribed, is the main character of Thimble Summer.